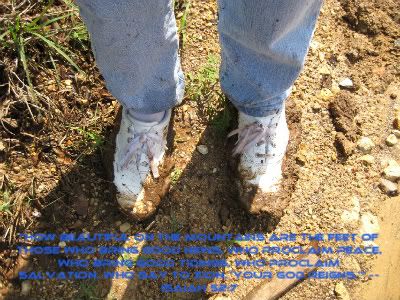 Those feet may be beautiful, but sometimes they must trudge through the mud in order to get the job done!



("How beautiful on the mountains are the feet of those who bring good news, who proclaim peace, who bring good tidings, who proclaim salvation, who say to Zion, "Your God reigns!" --Isaiah 52:7)
For other picture verses, visit Word-Filled Wednesday at The 160 Acre Woods.