"I have fought the good fight, I have finished the race, I have kept the faith."
–2 Timothy 4:7
I did it! I did it! I'm no Julie of
Julie & Julia
fixing a whole cookbook's worth of recipes in a year, but I tried 15 new recipes in 14 months, using all of the spices in my
"new"
spice rack (except for Herbs Provence which has Lavender in it and, therefore, may be toxic to me).
I did
not
post
all
of these recipes. The Fennel recipe, for example, was a disaster!
World's Best Spaghetti Sauce
? It was totally misnamed. I spared you the trauma.
But my Coriander Seed recipe was a hit—and was lots of fun to make! I got to use two often neglected kitchen appliances and made a total mess of my kitchen. That doesn't usually happen 'xept 'round Christmas time when I bake and frost Christmas cookies.
"Which appliances?"
you ask. I used the food processor to shred the zucchini and the blender to grind the Coriander Seed. (Yes, blenders make great Coriander Seed grinders. They work well on coffee, too!)
And what did I make with these ingredients plus a few more?
Five Spice Muffins
. Click
here
for the recipe I found at
allrecipes.com
. I made mine without the cloves. Somehow the texture of the zucchini mixed with sunflower seeds gives the muffins a slight peanut buttery taste.
"See, the former things have taken place, and new things I declare; before they spring into being I announce them to you."
–Isaiah 42:9
So I've finished my
New Spice Rack Recipe
project. Does that mean the cooking stops?
No!
It's time for a
new thing!
Blogging about my recipe project motivated me to continue on, to keep looking for recipes that used my spices. Now I want to motivate myself to use some recipes I've been collecting for fun.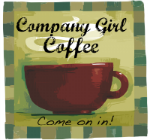 Kraftfoods.com
sends me recipes by e-mail. When I see one I like, I click on it to add it to my virtual recipe box. Then I forget all about it and it never gets tried. It's time for me to use these recipes. I've collected more than 50 so far! Making each will be my new cooking project. (These recipes are simple and fun. Kraft never sends me off in search of
rabid horses
!)
Just as my brother's gift led me to a cooking project, Christ leads those who walk closely with Him to ministry opportunities. When we faithfully complete one task, He will lead us to another. It's our job, though, to keep our eyes open, to be aware. We walk closely along with Jesus, watching to see what needs to be done where we are.
Paul learned and modeled this lesson. He traveled the world telling people about Jesus, but then he was arrested and confined. He could have said,
"I guess I'm done."
But he didn't. Instead he wrote, and we read his words as many generations have done. His work from prison may have been his most far-reaching—and yet, he never left his cell.
For as long as we're living, we've got work to do. The
race
, as Paul described it, isn't finished until Jesus takes us home.
Lord, thank You for showing this girl who doesn't care for cooking that trying new recipes can actually be fun. And thank You for an abundance of recipes that the adventure can continue, though the project is done. Help me to remember how this applies to ministry, to service, to my daily walk with You. As we walk together, open my eyes to see what You'd like me to do. Find me faithful—and diligent. I live to serve You. Thank You for using me—however! Amen.
Disclaimer: Neither allrecipes.com nor kraftfoods.com nor anyone else gave me anything in exchange for a mention in this post. I'm just giving credit where credit is due.